Hello Friends!
Brittney and I are so excited to announce a link-up we've been working hard on these past few weeks. As you may already know, we were paired together in the Bigs & Littles program and have become fast friends! We're trying to schedule a blate too, so stay tuned!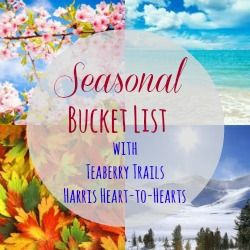 We know you guys have a ton of fun ideas and things planned for the fall – and we can't want to hear all about them! We will be doing this link-up at the start of every season and also incorporating a re-cap post at the end of every season to see how we all did.
Here's what the schedule looks like so far:
12.17 - Winter Bucket Lists
3.18 - Spring Bucket Lists
6.24 - Summer Bucket Lists
Fall Bucket List post will go live on 9/24 – come link-up and checkout others' bucket lists – who knows? Maybe you will add a few more "to-do's" to your list!